A vivid collage of art history, cultural tradition, and visual language, graphic design is a ubiquitous part of our daily life. Influential design is always present: street signs, books, logos, and other media constantly invite our attention and interaction. Designers are challenged to communicate concrete ideas that inhabit and shape our perceptions of the dynamic world around us.
To esteemed graphic designers and educators Ellen Lupton and Brockett Horne, creating and articulating those ideas is a welcome challenge. Serving as the director of the Graphic Design MFA program and chair of Graphic Design at MICA respectively, their award-winning work and exhibitions have introduced bold, exciting new ways in which to approach and transform the practice. Through their collective projects, Lupton and Horne aspire to promote innovative design philosophies that disrupt convention while upholding the values of community, ethics, and sustainability.
In the interview below, they share details about their career journeys, finding a reliable creative approach, and designing without limits.
---
Let's start from the beginning. How and why did you choose to go into the graphic design field?
We both loved reading, writing, and visual art, and we enjoyed the opportunity to bring them together through graphic design.
Take us through the stages of your design process. How do you know when a design is 'finished' or complete?
EL: Research is always the first part of my design process. I read articles, check museum and library holdings, imagine the needs of users, and create sketches and plans.
BH: Design is never finished, and I love that about it. Many of our lessons offer insights about an ideal design process. It's great to share!
---
---
You've both been involved in a wide range of projects, from typography and publishing books to designing posters. What kind of ideas appeal to you the most and influence your creative direction?
BH: Good content usually means that it's easy to make good design. My creative direction comes directly from the content of the project.
EL: I am a prolific writer, and for many of my books, I am also the designer. This gives me control over every aspect of the page. I am always thinking about my readers and how they might experience the words, images, and layout of a book.
Who are some of your favorite designers at the moment?
We've shared so many amazing contemporary practitioners in the course. Look for work from Zach Lieberman, Metahaven, Daniel Eatock, the Rodina, Fanette Mellier, Keetra Dixon, Paula Scher, and others. We are both inspired by history, too, and indebted to El Lissitzky, Laszlo Moholy-Nagy, Anni Albers, Emory Douglas, Susan Kare, W.E.B. DuBois, and other amazing luminaries.
Everyone dreads those moments when they experience creative block. What's your advice for staying inspired when the creative tank is running low?
BH: I've never had creative block. Would you believe it? I'm grateful for design methods that help me actively and productively work through ideas.
EL: Brockett is right! You won't experience "block" if you have methods and techniques for keeping your process moving. Research, look, explore, sketch, experiment—just give it a try. Every minute you spend on a project is part of the process.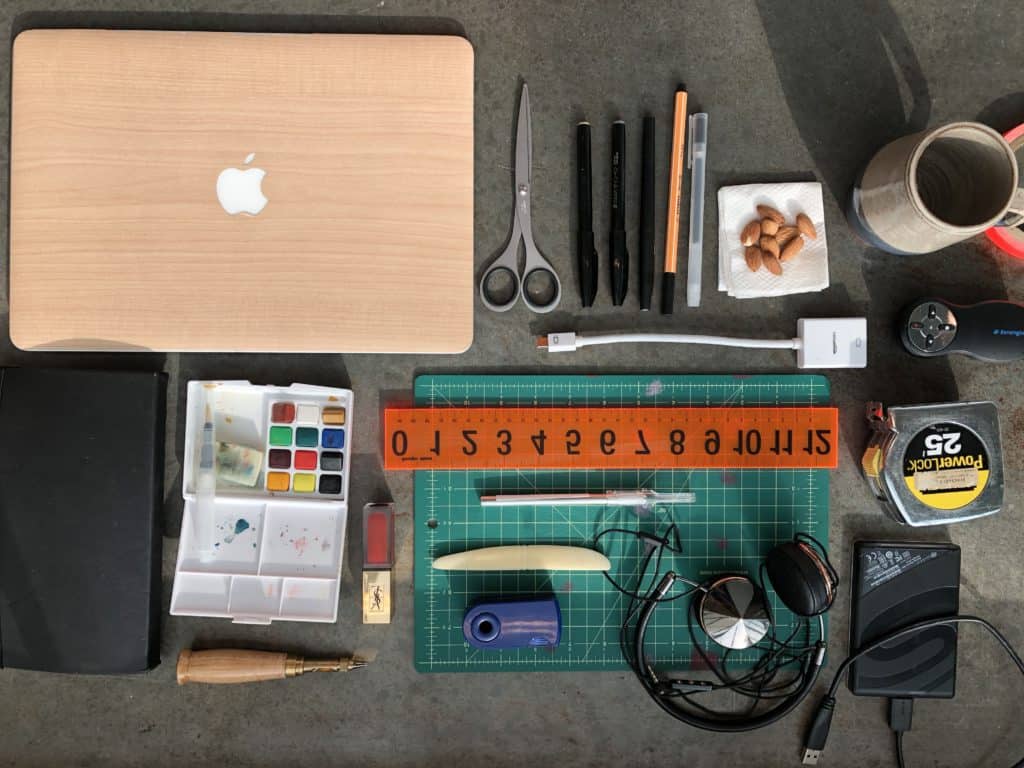 What are "design don't"s that students should be wary of?
EL: Our courses are not about restricting what designers do. They are about opening up your mind to history, practice, and the flow of ideas. The big "don't" is… don't stop having fun!
Can you spare a few details of any current or upcoming projects that you have going on?
BH: We are both writing about design and planning for new courses at MICA for the upcoming semester. We are especially trying to bring new ideas and new methods into our thinking and practice.
EL: I'm working on a new book called Extra Bold. It's a field guide for the design field written from a feminist and inclusive point of view.
What do you think are the most exciting trends shaping the design landscape right now?
EL: There are so many different ways to be a designer today. You can be a visual maker or you can be more involved in research and planning. You can work on a big team or a small team, for a generalist studio or for the in-house design division of an organization. There are many opportunities, and many different ways to be a designer.
Do you have closing thoughts you want to share?
Be curious! Be open to learning about different aspects of the design field and how it connects to history, culture, and society.
---
Study more graphic design techniques in-depth by enrolling in the 2-course program Graphic Design History & Methods from Maryland Institute College of Art, or sign up for the first course for free below:
Graphic Design Methods
Maryland Institute College of Art