The last year was a pivotal year for art, spawning everything from avante-garde exhibitions to politically-charged creations. Some of the most popular trending topics reinforced the progression of technology: AI dominated the scene, virtual and augmented reality was a recurring presence, while colorful Instagram-friendly pop-up museums drew crowds everywhere. Art is evolving at a rapid pace, and we're just trying to keep up.
With so many highlights, breakthroughs, and talented creators, it's tough to narrow down the amazing work to a handful of names. Read about some of our favorite artists from this year who astounded us with their innovative, boundary-pushing work.
As the founder of Studio Roosegaarde, Dutch artist Daan Roosegaarde is paving the way of high-tech innovative art practice seeking to explore future technologies. Merging design and engineering, Roosegaarde's collections investigate how communities can solve environmental problems. Some of his work involves turning complex data into insightful visualizations, such as the project Space Waste Lab, created in partnership with the European Space Agency, which informs audiences about the tons of metal and satellite waste orbiting in the cosmos above them.
A leading figure in the digital art world, Germany-based artist Mario Klingemann, dismantles conventional notions of form and aesthetics with his groundbreaking explorations in machine learning and artificial intelligence. Using code, algorithms, and neural networks to generate his eclectic works, Klingemann's work challenges ideas around perception and art-making, containing glimpses of facial features that suggest subjects just out of reach.
Conceptual Vietnamese artist Danh Vo debuted his exhibition Danh Vo: Take My Breath Away at New York's Guggenheim Museum, a transcendent experience which circulates themes of place and memory. Featuring objects, images, and sculptures, centered in the project is the concept of "tiny diaspora", referring to how an individual navigates a a new and unfamiliar environment. By presenting such relics, Vo investigates how a person's understanding of an ever-shifting cultural identity is shaped and preserved.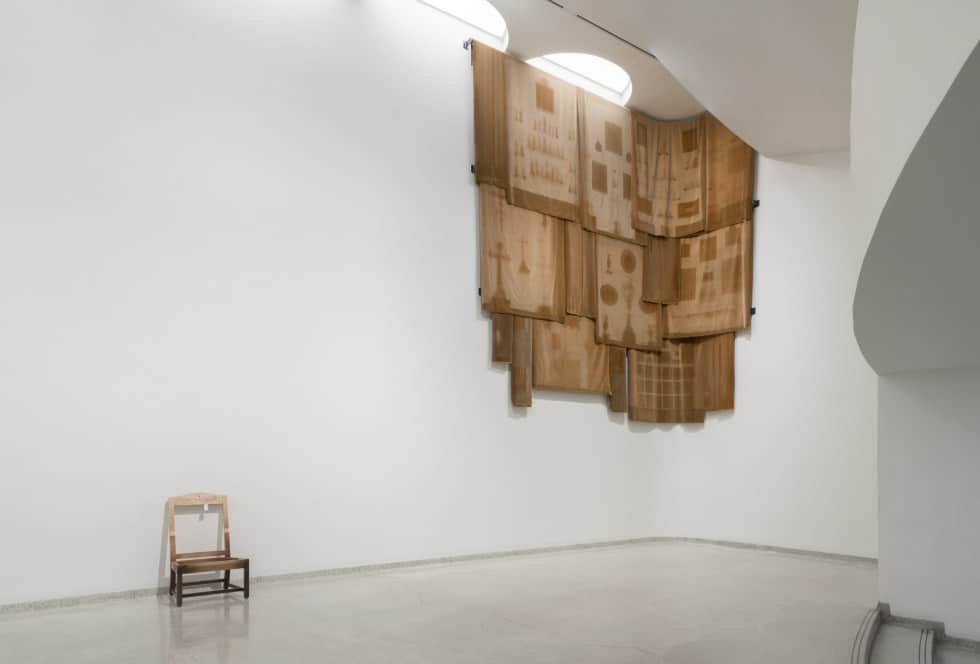 Weaving narratives of social justice, community, and identity, Adrian Piper's ambitious exhibition A Synthesis of Institutions, 1965-2016 is a searing look at the systemic powers that foster racial and gender discrimination. The mass collection catalogs illustrations, images, videos, installations, and other media from the 1960s to the present, inspired by encounters from her extensive career.
Interdisciplinary artist Mel Chin creates artwork that frequently addresses the environment, socioeconomic issues, and the dynamics of cultural spaces. Featured across multiple locations, the exhibition All Over Place is a collaboration with Queens Museum and art studio No Longer Empty. Through his projects, Chin elevates a higher level of social consciousness among viewers and emphasizes how artists are integral to maintaining active social engagement.
Mixing common metals and industrial materials, artist Rosha Yaghmai makes sculptures and installations that channel the sprawling neighborhoods and flashy lights of Los Angeles. She tends to infuse her work with the imagery of the city, as literally reflected in Slide Samples (Lures, Myths), which was exhibited in Made in L.A. 2018. The piece draws heavily from Yaghmai's own family's roots, tying together themes of resilience and self-determination.
---
Check out our past Year in Review posts here. Looking to expand your knowledge of art history? Enroll in the courses below:
Charting the Avante-Garde: From Romanticism to Abstraction
School of the Art Institute of Chicago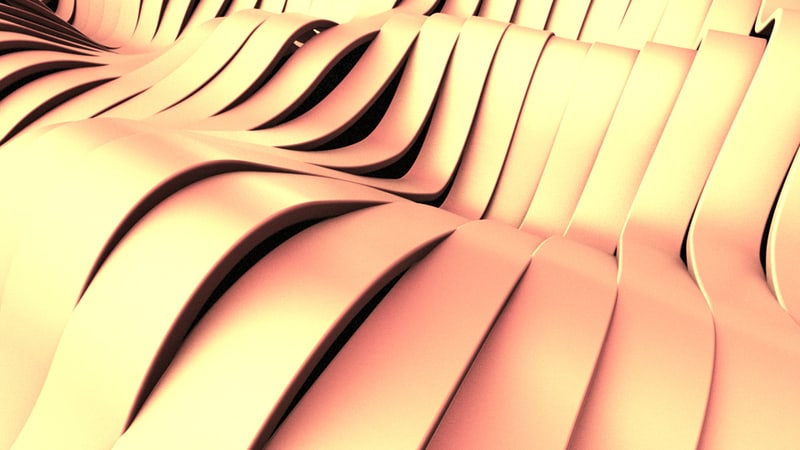 Contemporary Museum Education
Pratt Institute