Art museums have always been significant centers for culture and education. Their methods of learning and open exploration make for exciting, educational opportunities that differ from those in a classroom setting. Museums' educational programs have now expanded, thanks to recent advancements in technology. By adapting technology like augmented reality and interactive exhibitions, art museums have reached a new era of education and accessibility.
Cataloging Digital Memories
Museums are home to some of the greatest works of art and cultural artifacts. Whether those pieces are displayed in public exhibitions or stored within a separate archive, a museum is a literal container for the preservation of history.
Their archives hold extensive, behind-the-scenes records of valuable information of the day to day lives of cultures around the world. However, these collections aren't always easily and openly accessible to the general public as it takes well-trained and knowledgeable archivists to handle fragile, timely documents. With the growing push to digitize archives, larger audiences would be able to freely access historical information on their own. Archivists can also benefit from the use of online archives with a decreased impact in handling materials and with the opportunity to preserve objects in danger of deterioration.
The recent increased popularity in archives shows that we are actively seeking out knowledge and engagement through the means of online accessibility. In the last handful of years, The Museum of Modern Art has organized a comprehensive collection of their exhibitions since 1929. You can go back in time to see shows from art history staples like Andy Warhol and Louise Bourgeois, or see contemporary shows you missed from Yayoi Kusama to Kerry James Marshall.
A digital representation of a work of art may not be a perfect stand-in for the actual object, but our expanding technological accomplishments will help document our past into the distant future and gain a deeper understanding of art history along the way.
Bridging the Cultural Gap
The incorporation of technology has made a huge impact in the art world, especially with the use of virtual reality or VR. Emerging and established artists are integrating virtual reality into their existing practice. Even paintings can be made within a 3D environment with tools like the Tilt Brush or Facebook Quill. With these new, creative uses of VR, museum-goers can now take a virtual tour around some of the world's top museums (free of charge and travel costs).
Google Arts and Culture has paved the way in making virtual museum tours available by partnering with major cultural institutions, from the Guggenheim Museum in New York to the Musée d'Orsay in Paris. The tours even go beyond museum access: street art, exterior architecture, to historical landmarks are also including in the Arts and Culture Explore page. The opportunity to step into art museums around the world lets anyone discover the nuanced ways each culture interprets historical and contemporary art anywhere.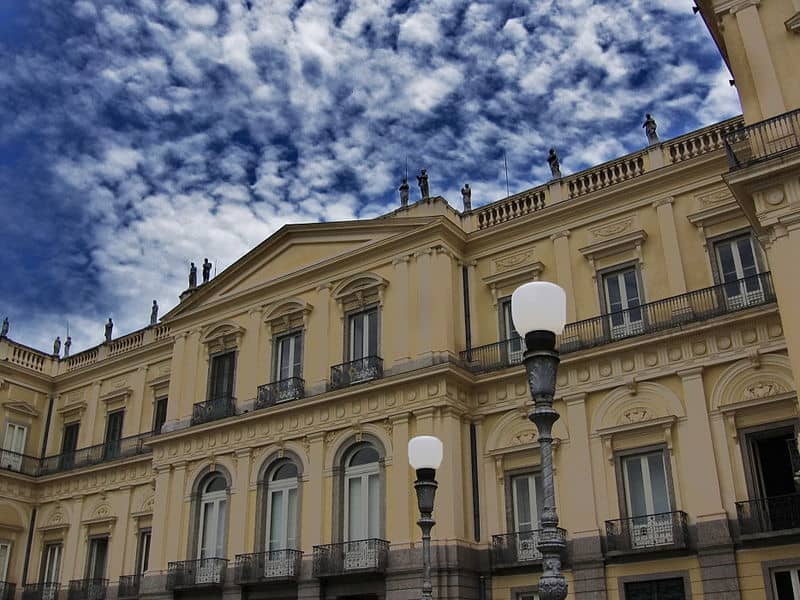 In September 2018, a fire erupted inside Brazil's oldest scientific institution, The National Museum. With a collection of around 20 million objects, 90% of the collection was destroyed. Prior to the museum's immense loss, Google partnered with The National Museum in 2016, digitizing the entirety of the museum's architecture and exhibitions. Just as digital archives preserve history and culture, they can enable museums to stand as virtual iterations, preserved as a new structure in the digital world.
Turning Museums Into Interactive Playgrounds
Museums have come a long way from places of quiet, distant contemplation. A growing number of cultural institutions have been incorporating interactive technology in the form of installations to mobile apps. The use of augmented reality (AR) and mobile apps have become a common part of historical and creative museums. Viewers are invited to use their phones to bring a digital component to a physical exhibition.
Using an AR app, a digital object would often be superimposed onto an object in real life, with the digital rendering appearing on a phone screen. The digital additions allow another layer of educational information to extend a viewer's experience beyond what's in front of them, such as San Francisco Museum of Modern Art's recent utilization of AR. These playful extensions make art history accessible to a new generation of tech-savvy millennials and children alike.
Museums have even started incorporating modern technology into the exhibition setting. The Cleveland Museum of Art opened its ArtLens Exhibition in 2017, presenting viewers with a gallery filled with a large touch screen (ArtLens Wall) that displays a rotating collection of art, screens for collaborative games, and projections that respond to real-time to gestural movements. This permanent show alone has expanded the expectations of technology in the gallery space and opens up new forms of connection between viewers.
The museum experience no longer has to be a solitary moment, and instead can open opportunities for unexpected interactions that stay with visitors outside of museum walls. Some may argue technology like AR will only cause detriment to interpersonal communication with the lack of in-person interactions. However, purposeful uses like those in museum settings show that it's worth pushing towards a blended world of art and technology.
---
This content is from the course Contemporary Museum Education offered by the Pratt Institute. Click below to learn more about the theories, methods, and emerging technologies that are shaping the field: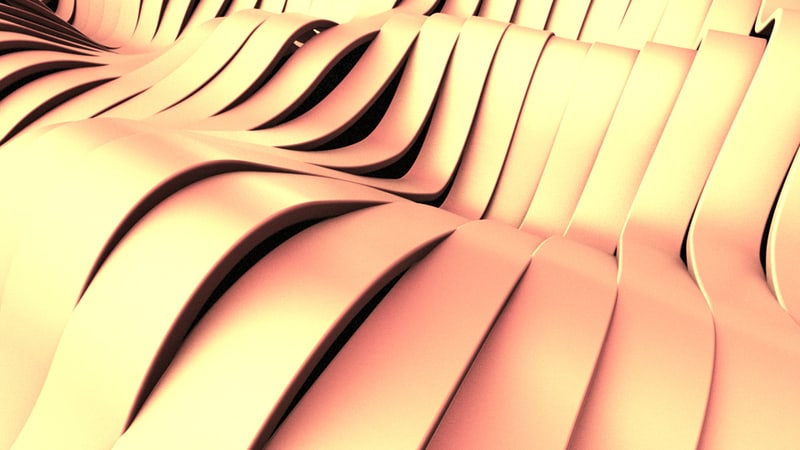 Contemporary Museum Education